Rotary 1957 BMW Isetta is finally finished (11/2012)!
Visit the Gallery for some of more pictures of the Isetta, some of our other restorations, and a few select poems.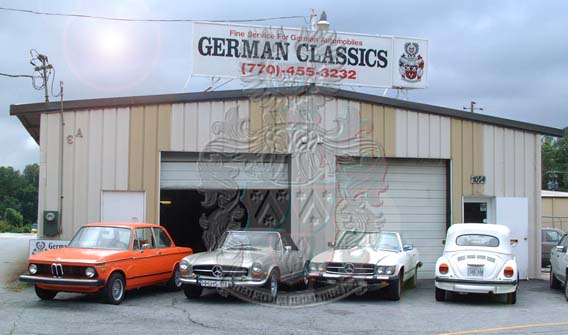 Over 30 years of repair, maintenance and restoration of German automobiles
by German mechanics and German management.
We make everything as convenient for you as possible.
We're located a few minute's walking distance from the
Chamblee MARTA station and will assist you in buying or selling an automobile.

We cover manufacturer's warranty.
We accept all major credit cards.
Free checkup for new customers.
Free estimates.

Home | Services | Gallery | Contacts


(770) 455-3232 • FAX:(770) 455-3229
805 Dahlonega St • Cumming, GA 30340
chris@germanclassicsinc.com
Copyright © 2000-2001 Webmaster.
All Rights Reserved.